Trapped (Vol 2, Page 42)
on
March 1, 2017
at
12:22 pm
I admit, it's frustrating to post a page-turner portion of the story, meant to be read quickly one week at a time, but I appreciate those of you who read weekly.
I have a few Bearicatures in that top panel. I am SO close to being done with them, I may actually be able to open them back up for sale. But wow what an undertaking they were. I will never sell so many, so cheap ever again haha. I have been repaying that few thousand I made three years ago for a while now. I really appreciate everyone's patience who ordered them. In this panel we have Peter Sturdee, Alan Brookland and the lady with the shotgun is Amber Egbert.
Want this page in high res and next week's page right now? Not to mention lots of other extras and perks and things? Patreon is the answer.
I will be at Emerald City Comic Con this weekend. Check out THIS BLOG for all the exclusives I'll have on hand. I will be there Friday afternoon through Saturday. I will not be there Thursday or Sunday. I'm at booth C14: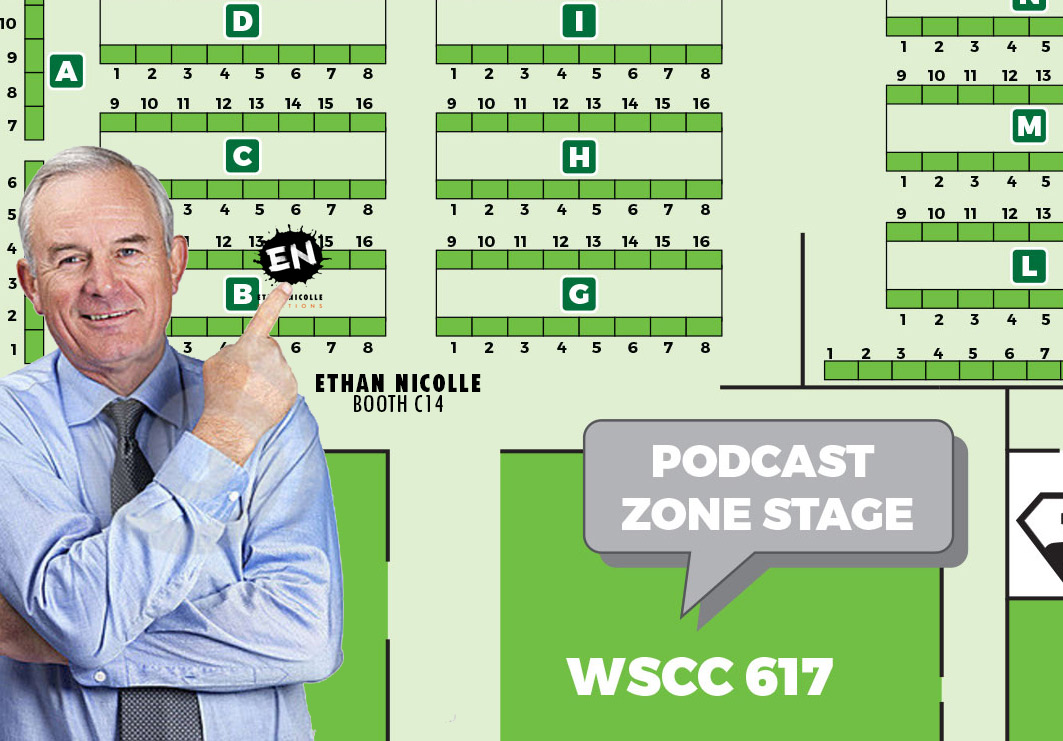 My two favorite exclusives are this Seattle version of this print: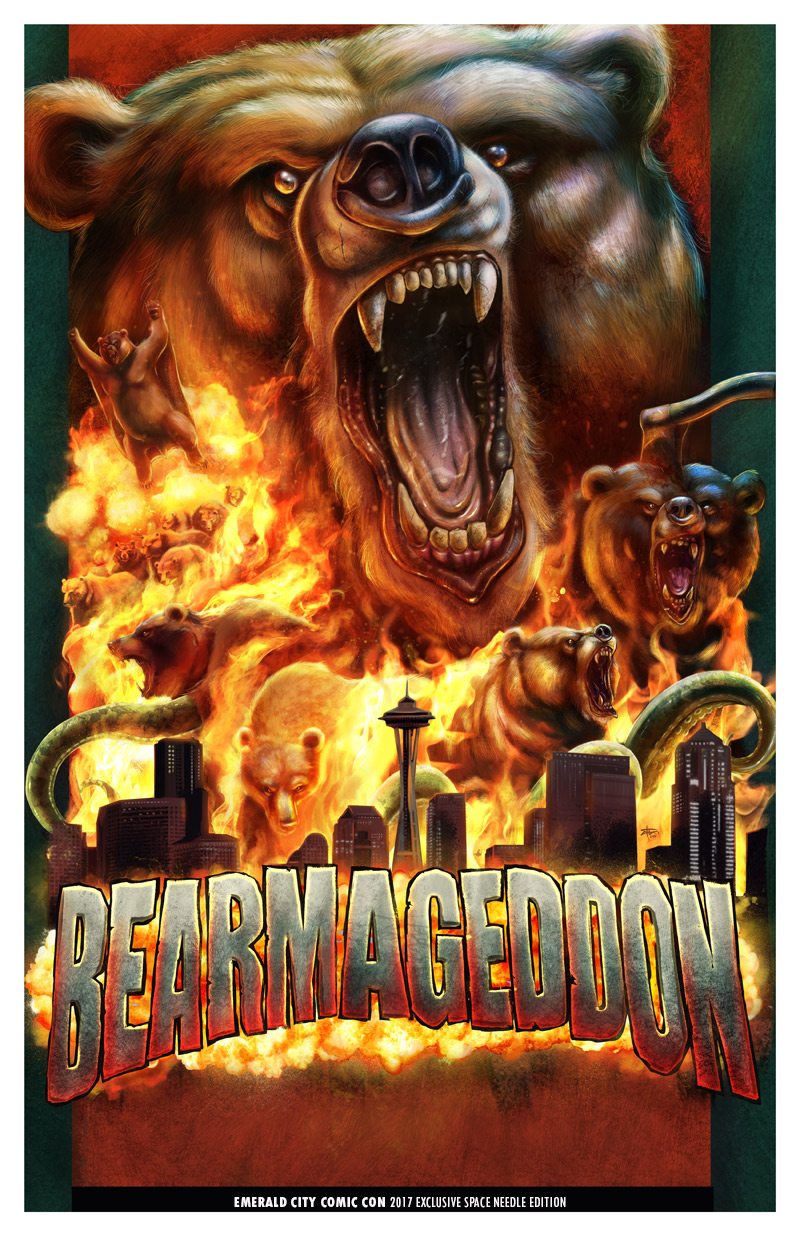 And this Axe Cop/Bearmageddon Coloring Fun kit: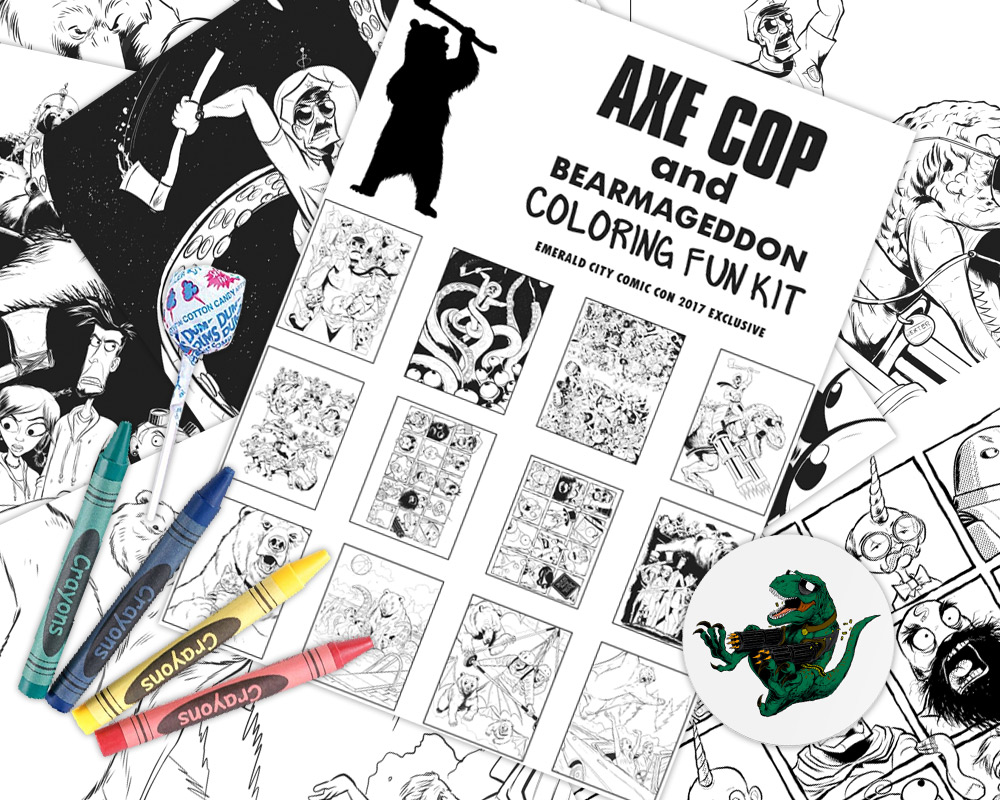 For all the exclusives I'll have, read the blog. Patreon members in the $10+ range can get con exclusives at a discount mailed to them. The rest of you gotta buy a plane ticket!
Ethan