Howdy!
Just in case you are one of those folks who just comes here and doesn't follow my work elsewhere, I wanted to make you aware of a few things.
First, I wrote a fairly vulnerable blog yesterday on EthanNicolle.com about a fear I have been fighting ever since the success of Axe Cop. I know some of you have enjoyed my more personal blog entries in the past, so I wanted to let you know about that. Also, the blog at EthanNicolle.com has become sort of a master feed for all my works, so check it out if you like what I do.
Even better if you have joined me on Patreon. Tomorrow I release the first page of my new Axe Cop comic to Patreon members on week early. Among this and other perks, Patreon members get early access to my work, lots of unreleased works, tutorials, blogs, live video interactions and other features. I post a daily blog there with content not available anywhere else.
And stop by BNN once in a while for ongoing coverage of bear news worldwide.
One more thing… this print is now for sale, limited to a run of 125, signed and numbered. Email me the story of how you discovered my work and I'll send back a discount code to sweeten the deal.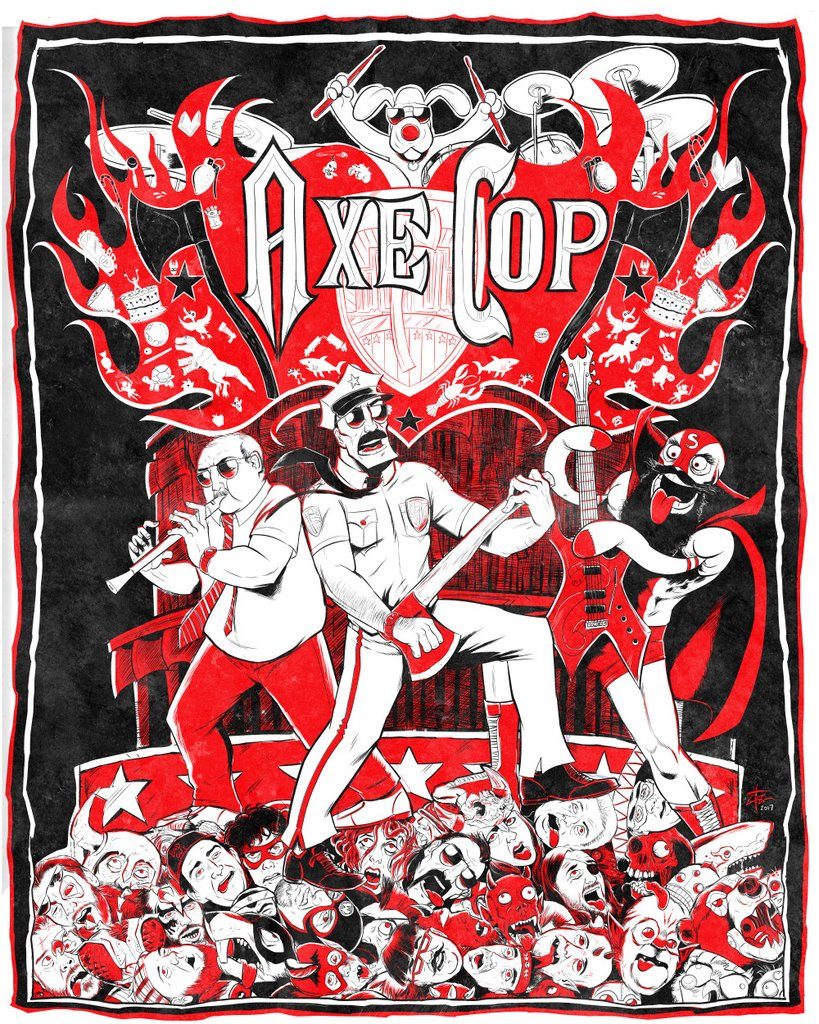 Thanks for reading!
Ethan