Page 16 – Into the Woods
on
September 23, 2011
at
9:00 am
As this page posts I'll be on a plane to Detroit.  If you live in Detroit, come see me at Detroit Fanfare.  I'll be selling the new Axe Cop: Bad Guy Earth books four days before nationwide release!  I will also have Bearmageddon posters,sketchbooks and I'll be doing commissions as well.
As for today's comic… what can I say?  I think we all know a guy like Nigel.  I based his look off this guy on an Mtv reality show.  And yes, Into the Woods is a rip off of Into the Wild directed by Sean Penn.  If you have seen it, this will make a little more sense, but you can not have seen it to follow the story.  All you really need to know is the dude ditches life to live in the woods in a bus.
Whenever I have the chance to pay tribute to people I know, I do… of course then other ones get mad at me.  But on the DVD cover I copied the same design as the Into the Wild DVD cover and changed the actor names to give a handful of friends warm fuzzies, mainly by opening Facebook and seeing who caught my eye.  It's impossible to read on the screen but hopefully one day when this is printed it will be visible with a magnifying glass.  If not, I want to at least score points with this list of friends.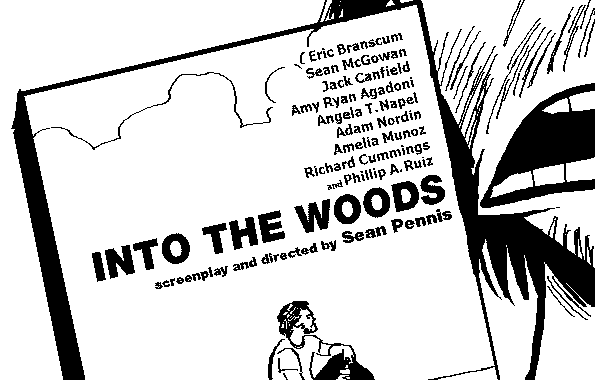 And yes, sorry Sean Penn, I couldn't resist the 13-year-old style joke on your name. teeheehee!!!
Ethan