Page 11 – Lord of Beasts!
on
September 7, 2011
at
9:00 am
I have been eager to post this page because I love it.  While we have Noah Maas to thank for all the beautiful coloring, these screen shots were first drawn by me, then made 16-bit style by my friend Josh Kenfield, who is also the guy responsible for coloring my Obama knock-off "CHOP" poster for Axe Cop.  If it isn't obvious, we referenced the look of Final Fight including basically using Mike Haggar dressed as a forest warrior. The images in the background on the bottom panels are hard to see, so for your viewing pleasure, here they are: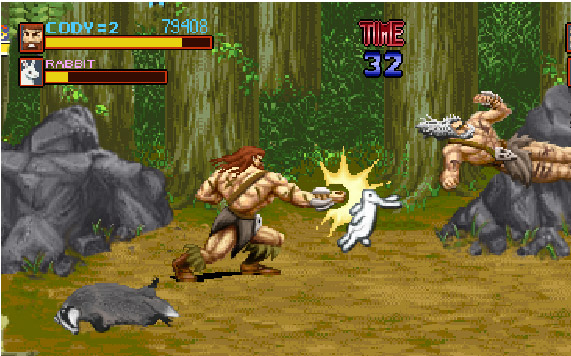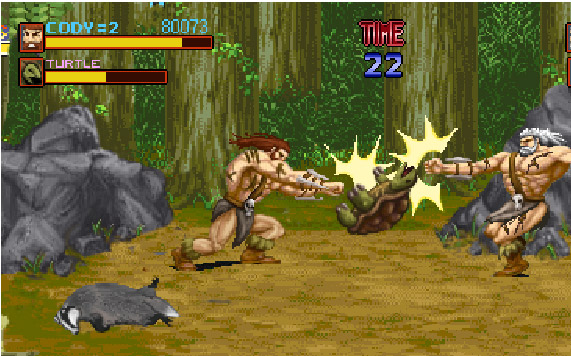 And because I have faith that a lot of you will like that initial screenshot as much as I do, here is a free desktop wallpaper of it (click to enlarge).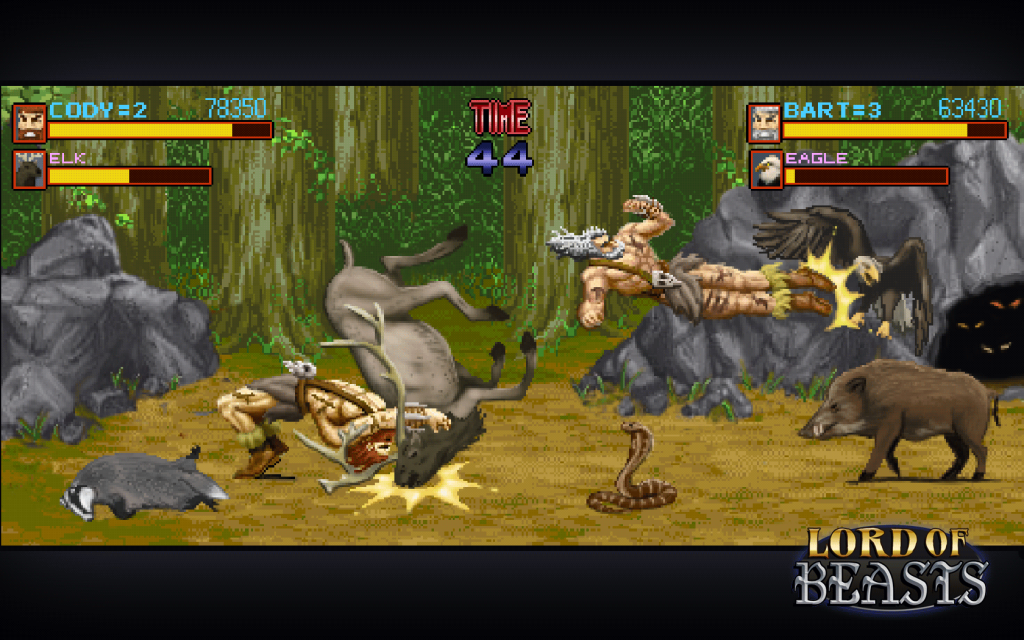 Well, I am off to Norway for Raptus.  I'll be there until Monday, so Friday's post will go up but it will be scheduled.  I may have lots of internet time, I may have very little.  I really don't know what to expect when I get there so we'll see how well I can keep up with comments while I am gone.  Thanks for reading!
Ethan
PS: Check out this interview I did at the Daily Blam!  This is the first real Bearmageddon-focused interview I have done.