Butt Shot – Vol 2 Pg 41
on
February 22, 2017
at
10:42 am
In case you don't keep up on BearmageddonNews.com here is a recent infographic about escaping a bear attack.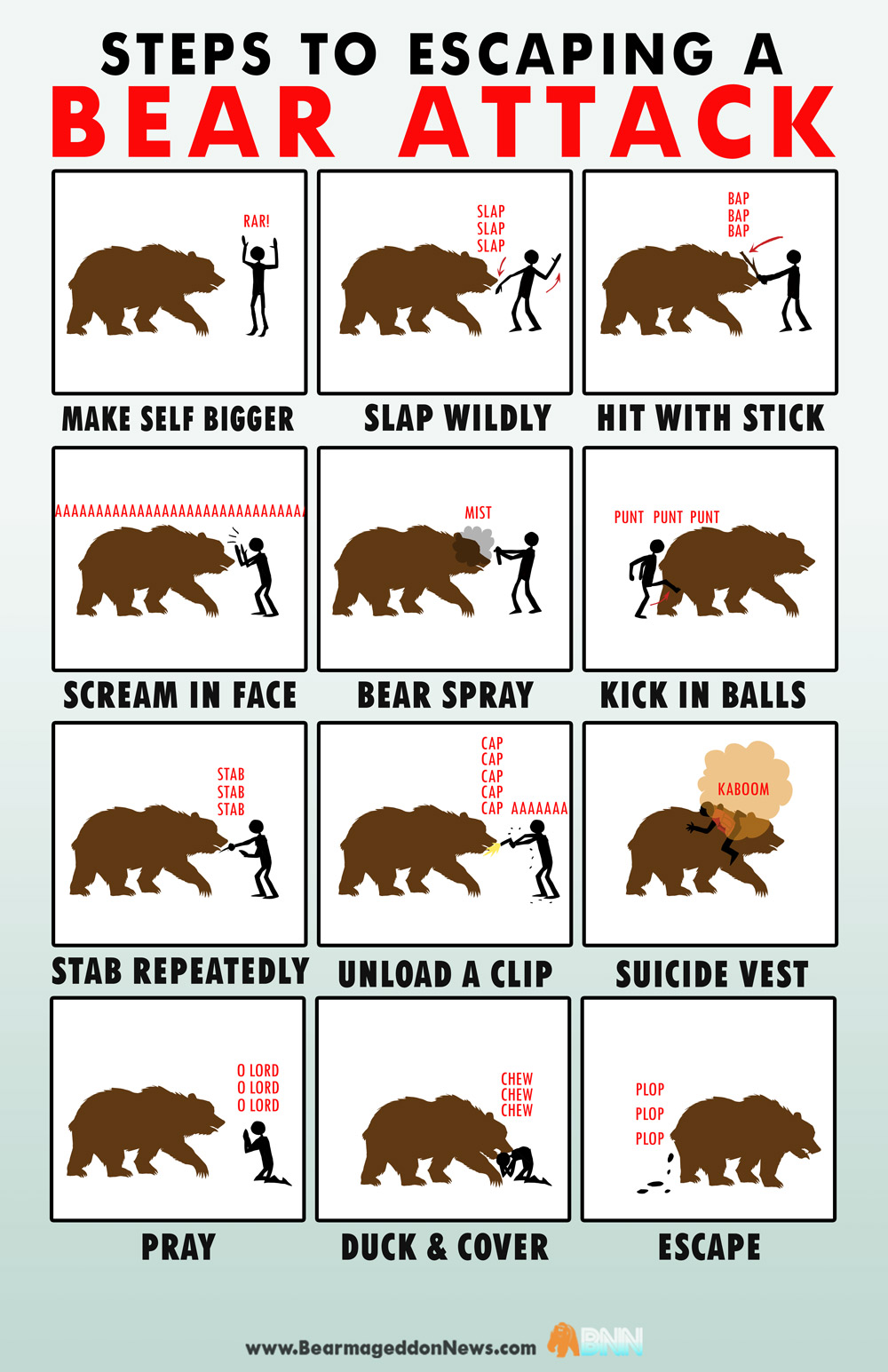 Read next week's page and get the pages in high definition on Patreon.
Sorry for the briefness of this post, but I'm trying to cram in some writing this week. Thanks for reading!
Ethan