*UPDATE: Amazon has taken the paperback book down. I have not been able to get to the bottom of why this is. It has something to do with numbering or some perceived fraud that is not factual but I cannot get in touch with a human to explain that it is my book and I made it. I don't know if and when the book will get back up on Amazon, so, for now, it is available in my store. Just a few copies of the hardcover/slipcase special edition remain as well as the paperback.
The Kindle edition is on Amazon, and soon the audiobook should be there as well.
Bears Want to Kill you is now out! Previously it was only available to those who backed it via Kickstarter, or those who pre-ordered. Now it's here and it is on Amazon.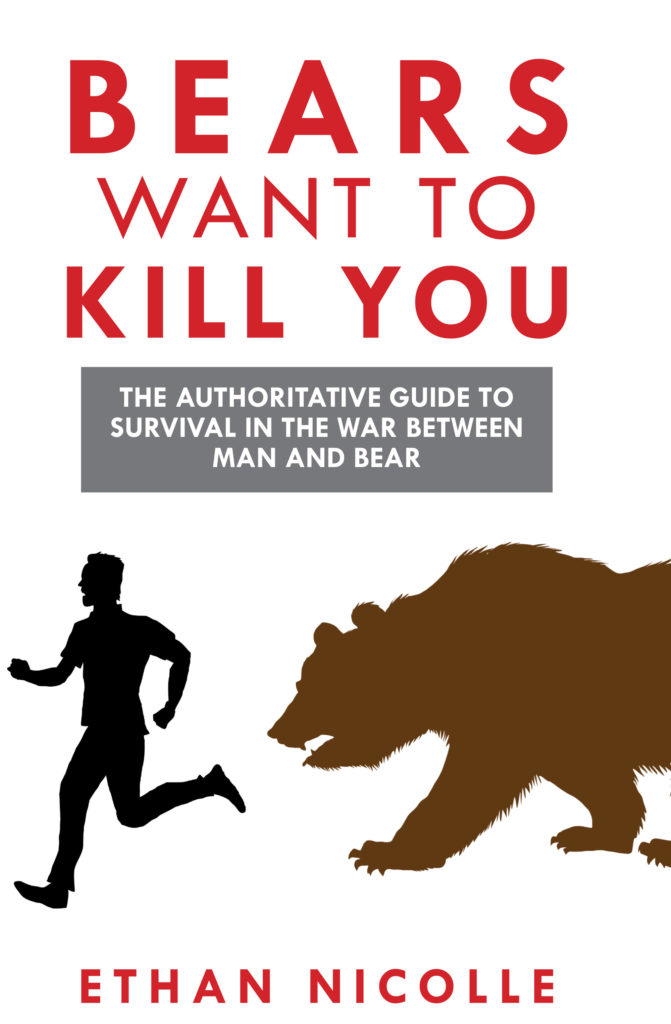 There is a Kindle version and a paperback version.
I am also working on the audiobook which should be out in a few weeks.
This book is perfect for Father's day! The price on Amazon is on sale for $5.00/off.
Also, if you want the special edition hardcover, there are still a small amount left in my store.
If you already got it, please leave a review! Thanks to everyone who made this book happen!
Ethan