Bears of the Bundlepocalypse
on
November 28, 2016
at
11:15 am
Today is Cybear Monday and I have just added a new item to my store called Bear so the Bundlepocalypse, it is a collection of bear and Bearmageddon related items that are exclusive to my store and reduced when bundled together. On top of this, the bundle comes with a coupon for 20% off any shirt in my store AND today is Cybear Monday, which means you already get 15% off when you use the CYBEARMONDAY coupon code.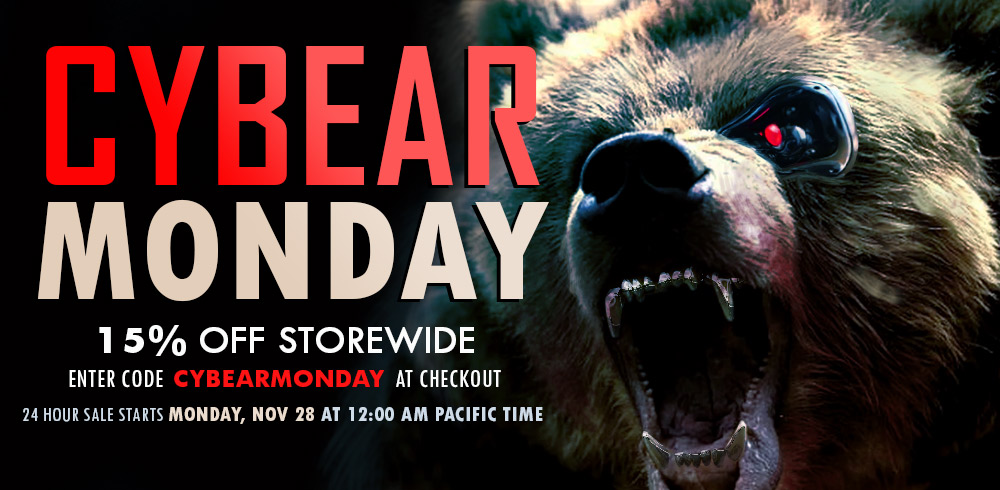 The bundle includes…
Dickinson Killdeer's Guide to Bears, signed
A 9″x12″ Sumi ink original mutant bear illustration of your choice
3″ round octo-bear sticker
A super high res PDF of the complete version of Bearmageddon Vol. 1
Your order will include a digital file containing a coupon code for 20% off any shirt in the store
UPGRADE to Bear Obituary to add a reduced price  bear obituary on BNN.com
UPGRADE to Bear Obituary Premium to add a digital AND printed bear obituary.
UPGRADE to OCTOBEAR WOOD PRINT to add a limited, signed 16″x22.5″ October Wood Print
I recommend Axe Cop fans also check out the Head Chopper Bundle.
Ethan